In The Community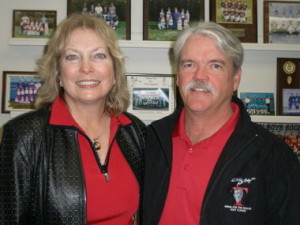 Our award winning shop has been dedicated to sponsoring and supporting many of the athletic teams and programs for the youth of our communities. Our advertising has been targeted to assist the youth in their dreams and support their vision for the future.
Our emphasis on excellence is also evident in our sponsorship and support by our service in our communities. We look forward to working with you and showing you a level of service and professionalism that you will appreciate.
2009 Tualatin Chamber Large Business of the Year!
Our commitment to our communities is proudly displayed in our waiting area, which showcases our plaques for the many youth programs, six chambers of commerce of which we belong and support, and the local Tualatin Rotary. We assist in all the fundraisers at the local High School.
Alex is on the board for Swing for the Wolves Golf Tournament. Dave has worked on behalf of the Rotary at numerous fundraisers to support the many programs for assistance on a local and international level. We have received numerous awards for our commitment to our youth and public service.